Helping People Find & Follow Jesus
Pastor Bryon & Lindsay White
Pastor Bryon and Lindsay White have been a part of Kingsway Church since 2000. They are college sweethearts that love and lead with passion and a genuine heart for others. They have 3 kiddos that keep them on their toes. (Ella, Noah and little Annie Joy) Pastor Bryon has been in full-time pastoral ministry for 21 years, and has served as the Lead Pastor of Kingsway Church for 11 years. He is a visionary leader who has seen Kingsway grow from a couple hundred people to a church with 3 campuses that average about 1,300 people on the weekend. He enjoys serving other pastors and local churches with support, strategy and pastoral coaching. He also serves as the Assistant Superintendent of the New Jersey Ministry Network of the Assemblies of God.
Our church began when several Italian immigrants, through a revival in Philadelphia, came to Christ. That small group of believers gathered in Camden and formed a church in 1925.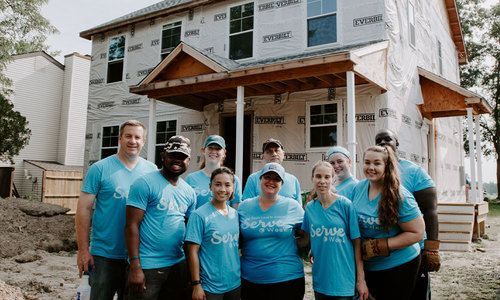 Learn more about taking your next step of faith in Jesus.
Let us help you move forward in your spiritual journey.
Learn more about our theology.
See how we view God, Jesus, the Bible and many significant aspect of our faith. Firmly rooted in Scripture, the beliefs of Kingsway Church guide our decisions as a church.
Kid's Way & REVO Youth Church
Raising children requires a village, and we'd love to partner with you. From birth to high school, we create environments that your kids will love. Our goal is to point your child to Jesus, love them well, develop them as leaders, and instill in them a love for the Church.
Kingsway Leadership School
Kingsway Leadership School is designed to help identify and develop next generation leaders that will shape the future. Students will engage in character development, pursue an accredited, academic degree, and receive hands-on ministry training. We will provide a healthy environment where learning is fun and challenging, life-giving relationships are formed in community, and God-given gifts are discovered and nurtured.