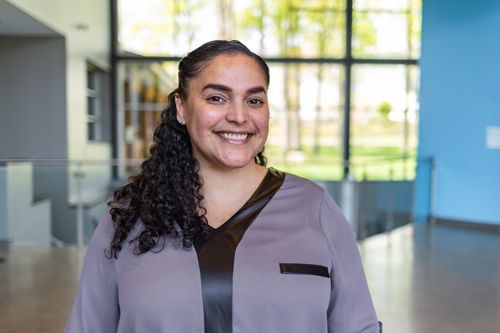 Shawn was born in Biloxi Mississippi but has lived in NJ for 37+ years and truly loves the diversity of the Garden State. Shawn currently lives with her amazing husband Jimmy and their two children; Ivi & LJ. She loves to read, spend time (playing games or outdoor activities) with her family and loved ones. Recently launching her own small Photography business, which has been a passion since childhood.

Shawn found God in her early teens, but it wasn't until her life was transformed by His love in her early 20's that the mission of His Kingdom was imprinted on her heart.
She is also the administrator for a women's group she has been attending since 2011, called 'DOZ', Daughters of Zion.

Shawn became a part of Kingsway church in 2012, originally attending in Cherry Hill, NJ. Once the Burlington Campus opened in 2017, that is where she began to dive in. Serving on the Welcome Center team and helping in anyway she could. Because God is amazing and works in ways we can't hardly comprehend, in early 2020, completely launching her on a new path, she started on staff at Kingsway Church. Using her gifts & abilities to full capacity; today she is serving as the Executive assistant to the Executive Pastor, Arlena.